Warm your heart and belly with this hearty, sweet and spicy curry stew. Can be made with a variety of vegetables, but this is my favorite combination. Let it simmer all afternoon in a crockpot to fill the house with yummy aromas!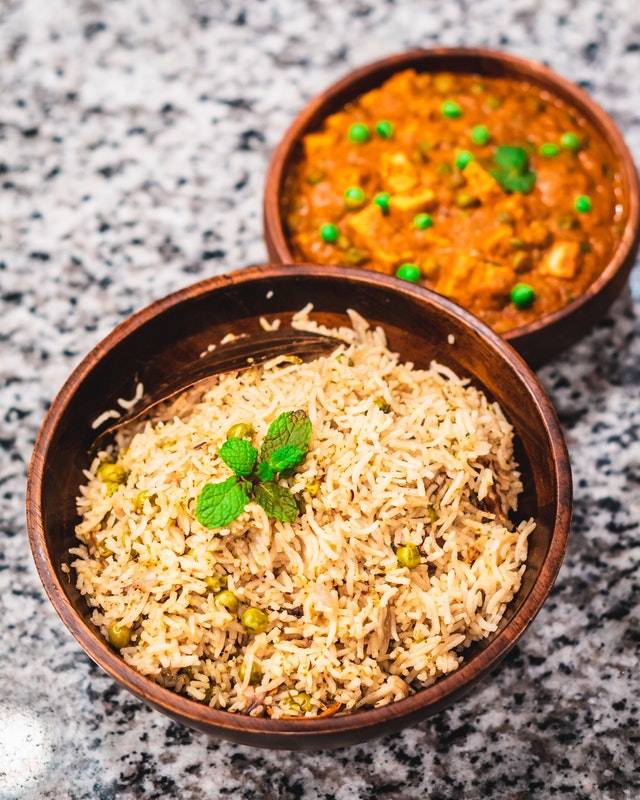 Makes 6 servings
Ingredients
2-16 oz. bottles of yellow curry sauce (I use Trader Joe's)
1-can of coconut milk or cream
1-cup of broth (optional if you want it more like soup, miso or vegetable)  
2-small sweet potatoes, diced
2-cups fresh spinach or kale, chopped
½-cup of peas or shelled edamame
1-medium sweet onion, diced
1-can garbanzo beans, drained
1-package of extra firm tofu
1-tbsp chopped garlic
Salt, pepper to taste
Curry powder to taste-if you like more heat!
Directions
Squeeze excess water out of tofu with a paper towel. Chop it into 1-inch pieces then sauté in olive oil until all the water is cooked out and it is browned. Add onion and spinach or kale. Sauté with broth or water until soft, add salt, pepper and garlic. Cook for 3 more minutes, then add to all the other ingredients in the crockpot.  
Simmer on high for approximately 2 to 3 hours, then reduce heat until ready to serve. If you want the curry faster, it can be made in a pot, but I love the flavor a crockpot brings out. Make your favorite brown or jasmine rice to serve with the curry.
Enjoy!