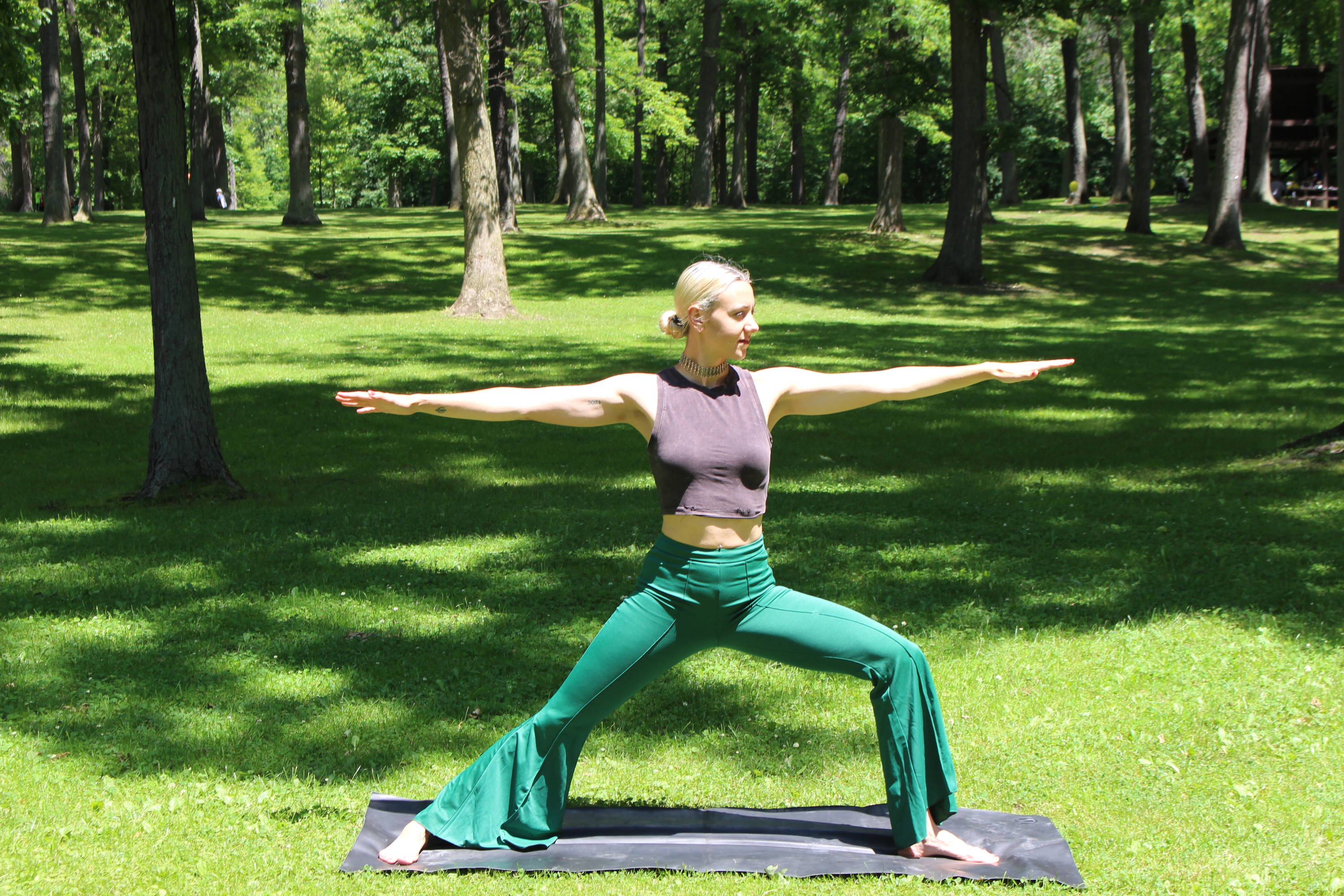 One of the many beautiful things about yoga is the diversity of styles you can choose from. Whether you're after a calmer mind, a more flexible body, or greater strength, whether you wish to be still or move quickly, there's a yoga discipline that's right for you.
What is vinyasa flow yoga?
Vinyasa flow is a type of yoga that is more faster-paced than other styles. The word "flow" refers both to the continuity of the motions and their synchronicity with the breath. Controlled breathing is a crucial part of this yoga style, in which upward movements are combined with an inhalation, and downward movements with an exhalation.
Speed, Grace and Power
The fluidity of vinyasa yoga makes it more physically demanding than slower, more traditional styles. Though vinyasa movements are graceful, the effort necessary to transition from one pose to the next will increase your heart rate while testing your balance and flexibility. Certain poses, especially standing poses, inversions, arm balances, and backbends require body resistance that stimulates muscle growth, resulting in greater strength and stamina.
Grounded Energy
Many vinyasa yoga adherents report an increased sense of energy and wellbeing. Regularly practicing this discipline - as with any form of physical activity - can positively impact mental health. Not only do the movements and poses provide the physical benefits of both aerobic and anabolic (muscle-building) exercise, they decrease stress and stimulate the release of endorphins and energizing, mood-boosting neurotransmitters. Because steady, controlled breathing is integral to this style of yoga, you will remain grounded even as your energy levels rise.