An Ayurvedic Thanksgiving Recipe: Golden Turmeric Lentil Soup

Thanksgiving is a time for gratitude, family, and feasting. However, if you're looking for a way to celebrate this holiday while staying true to your health and wellbeing goals, we have a perfect recipe for you: Golden Turmeric Lentil Soup. This nourishing and warming soup is easy to prepare and serves as a unique and delicious side for your family's Thanksgiving meal.
As aromas of turmeric, cumin, and ginger waft through the air, anticipation builds for the first spoonful of this comforting soup. The lentils, simmered to tender perfection, provide a satisfying protein boost, while the carrots add a touch of sweetness. Each bite is a harmonious blend of textures and flavors, leaving you feeling satiated and invigorated.
Instructions:
Wash the red lentils thoroughly and set them aside.

In a large pot, heat the ghee over medium heat. Add cumin seeds and let them sizzle for a few seconds.

Add the chopped onions and sauté until they turn translucent.

Stir in the garlic and grated ginger, and cook for another minute.

Add ground turmeric, ground coriander, ground cumin, and ground mustard seeds. Cook the spices for a couple of minutes to release their flavors.

Add the washed red lentils, followed by the vegetable broth, carrots, celery, and sweet potatoes.

Bring the mixture to a boil, then reduce the heat to a simmer. Cover and cook for about 20-25 minutes, or until the lentils and vegetables are soft.

Season the soup with salt and black pepper to taste.

Serve the Golden Turmeric Lentil Soup hot, garnished with fresh cilantro leaves.
Ayurvedic Insights:
Red lentils, a rich source of protein and fiber, provide grounding energy and are easy to digest, making them ideal for all Ayurvedic body types (Vata, Pitta, and Kapha).

The warming and anti-inflammatory properties of turmeric help to balance all three doshas.

Ghee is considered a sattvic food, promoting mental clarity and tranquility, in alignment with the Ayurvedic philosophy.

The combination of various spices not only enhances the flavor but also provides an array of health benefits.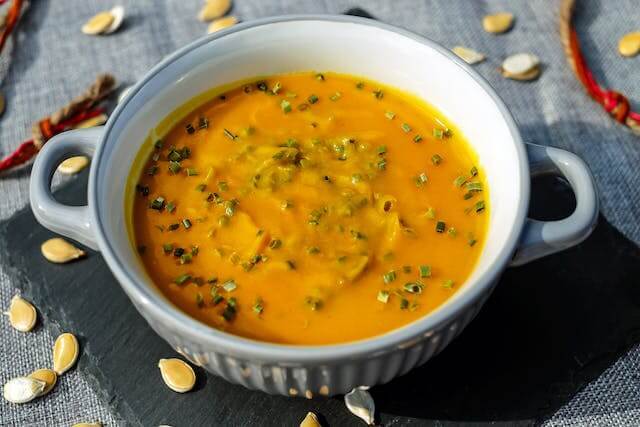 Ingredients:
1 cup red lentils
4 cups water
2 tablespoons ghee (clarified butter)
1 teaspoon cumin seeds
1 onion, finely chopped
2 cloves garlic, minced
1-inch piece of fresh ginger, grated
1 teaspoon ground turmeric
1/2 teaspoon ground coriander
1/2 teaspoon ground cumin
1/2 teaspoon ground mustard seeds
4 cups vegetable broth
1 cup chopped carrots
1 cup chopped celery
1 cup chopped sweet potatoes
Salt and black pepper to taste
This Golden Turmeric Lentil Soup is a perfect Ayurvedic addition to your Thanksgiving menu. It's a comforting and healthful way to celebrate the holiday, offering warmth and nourishment to both your body and spirit. With its aromatic blend of spices and wholesome ingredients, it's a delightful reminder that Thanksgiving can be both delicious and mindful.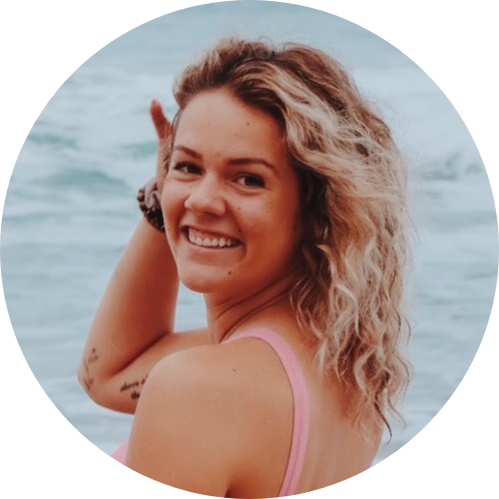 Author Victoria MaybeeCategory: Recipes Date: 11/15/2023 All Rights Reserved @2023
                                             Victoriais a travelling 500 RYT and an expert at vinyasa flow, restorative and yin yoga classes.