So, life is just rolling along and then all of a sudden, everything changes in ways we couldn't have dreamed of. We are in the midst of a pandemic, a fight for social justice, an upcoming and life changing election, wildfires, hurricanes and financial collapse. Everyone is being tested. How do we cope while navigating these challenges? What practices can we infuse into our daily lives to have less reaction, less frequency of reaction, less intensity of reaction and quicker recovery time?  
Life keeps coming, exactly as it may, in its own strange and upside-down ways.
We don't have to fight against what is happening. We don't have to resent what is happening. We can even choose to receive what is happening, just as it is, and trust that it is showing us a different path.  
There are strategies we can choose. The following have helped me navigate these times and open up to new ways of living life to the fullest.

1) Become willing to see things in a new light
Being asked to stop everything as we knew it is, can be used as an opportunity to evaluate our lives. We can notice where we have been in the "trance" of mindlessness - doing one thing after another without taking time to come up for air. We have been asked to slow down. Even the Earth showed us how it could heal when we paused. Maybe that's what we need, to shed toxic layers of things that don't serve us.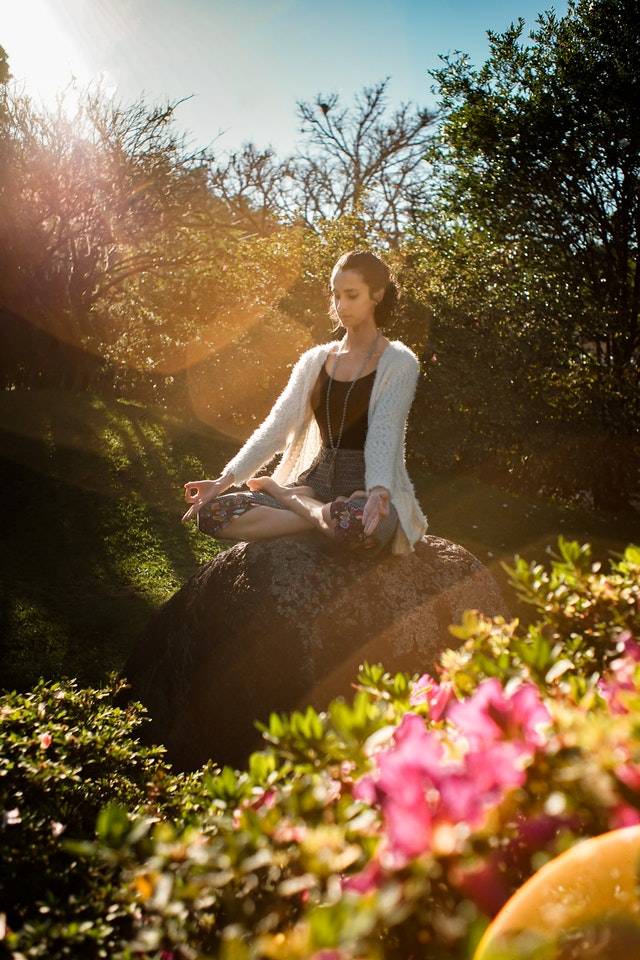 2) Allow yourself to feel what you feel
Don't try to push your feelings away. What we resist, persists. We can always compare our situation to someone else's and find gratitude for what we do have, but if we don't acknowledge our own pain and fear, stand in it and process it, it will eat away at us from the inside out, resulting in anxiety and physical manifestation. Buddha says, "Pain is inevitable, suffering is optional." We have to feel it to heal it. And this, too, shall pass. Period.
3) Practice self-care
This is the time to get to know ourselves in a whole new way. We have to retreat sometimes to move forward. Everything is changing, and this situation has blown up our comfort zones. It is so easy to want to numb out, but our bodies and spirits are begging for restoration.

Set up your day by creating your own mantra. Who do you want to be in this moment for yourself? Practices, such as yoga and meditation, ground us and decompress the fight-flight-freeze reaction of our nervous systems.

Here is a guided Meditation to Create Ease.  Go inward to let your deeper wisdom guide you. Set your intention of what you want your life to look like on the other side of all of this. Commit to being stronger and more expanded, with a healthier body and soul.
4) Be of Service
Find ways to support others and reach out. Our consciousness will expand when we spend less time getting caught up in the drama, and more time finding ways to support each other. The world needs us. And when we give of ourselves, we get back an immeasurable joy.
5) Practice gratitude
The past 7 months have brought uncertainty and suffering, which is manifesting around the globe as anxiety, fear, depression and hopelessness. I know when I am feeling all those "feels", the simple act of thinking about something that I'm grateful for in this moment, instantly changes my perspective and allows me to put fear aside.
I will end with this, "What is meant for you, cannot be kept from you and what is not meant to be cannot be held captive in this time and space."