My mom was born in Indonesia and our family has made some variation of this cabbage salad for many years—it's a big hit at family gatherings! This delicious take on coleslaw doesn't keep well once mixed (unless you like soggy salad), so feel free to chop and mix your veggies ahead of time but don't add the cilantro, sesame oil or crunchy elements until ready to serve fresh and crisp.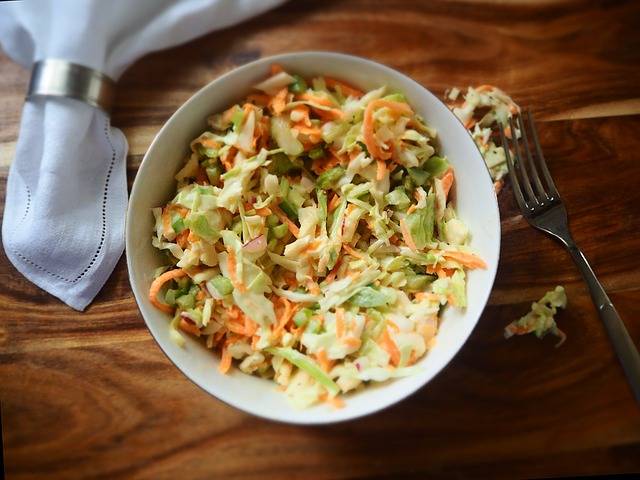 Ingredients:(approximations, you can tweak to your taste)
1 head green cabbage, shredded or chopped

2-3 carrots, grated or chopped

1 jalapeno, seeded and minced

1/3 cup sesame oil

3 Tbsp cilantro, chopped

2 packages dry ramen noodles, smashed into small pieces ("crunchy element")

1 cup peanuts or sliced almonds, roasted ("crunchy element")

Sesame seeds (shake into mix)
Mix cabbage, carrots, and jalapeno in a large, non-reactive bowl (wood or ceramic are my favorites). Just before you're ready to serve, add sesame oil slowly until mix is covered, using a bit more or less depending on the size of your cabbage head. Then add cilantro, crunchy elements, and sesame seeds and mix thoroughly.
Selamat Makan! (basically, "Bon Appetit" in Indonesian)