The setting was this: a 1930s log cabin with 30 foot ceilings overlooking an enormous stone fireplace, overstuffed plush furniture and bright handmade tapestries, an abundance of trees that rained down autumn leaves with every breath, and the constant whisper of rain.
Each morning, we'd walk through leaf-littered puddles from our cabins to the main lodge, feeling the silence and nodding to the trees that lined the way. Waiting for us was a crackling fire and our eager and awake yoga instructors. We pushed the furniture to the edges of the room and laid our mats in a haphazard oval facing the warmth of the fire. And then the yoga.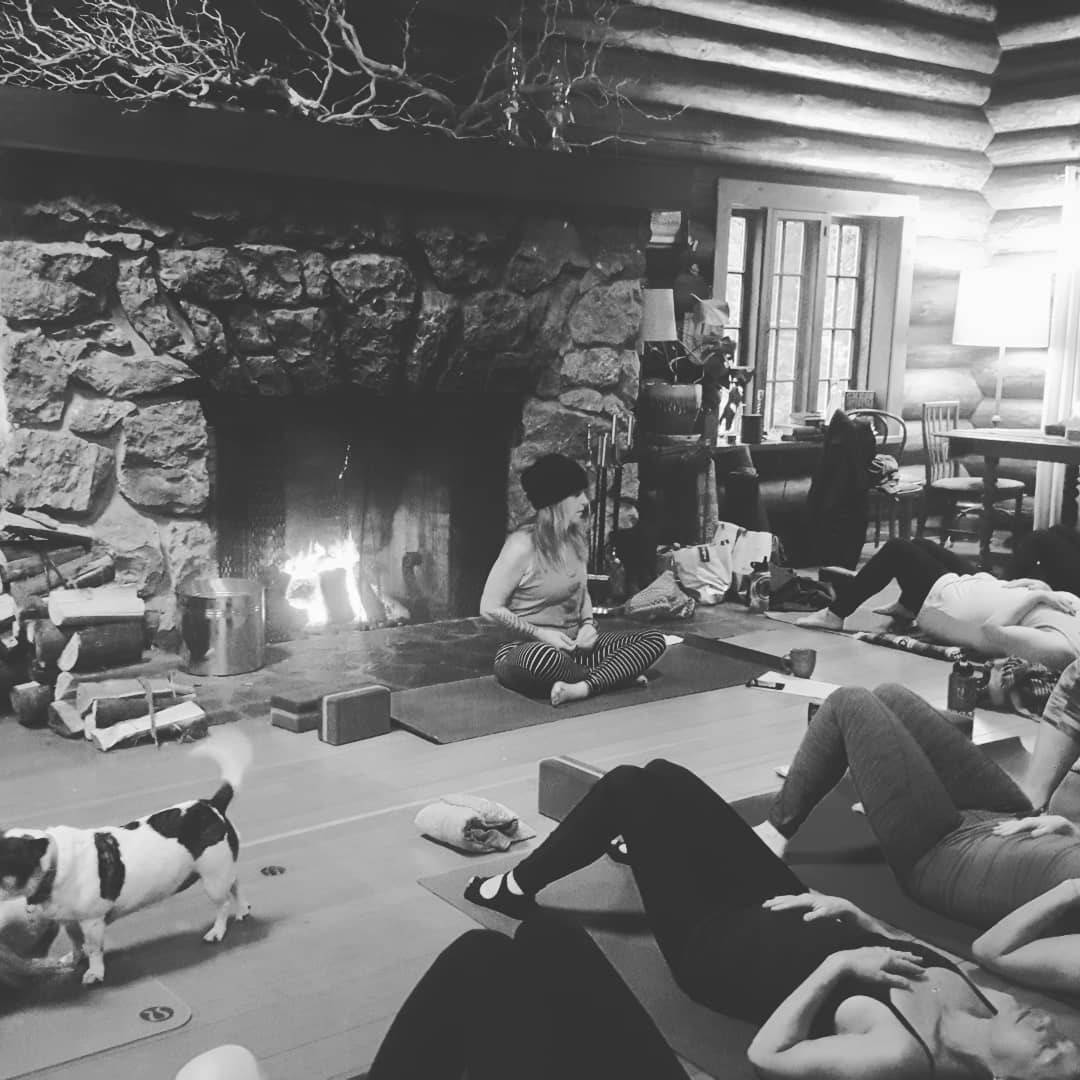 Liz and Greg Skarvelis, cofounders of Love Bird Yoga, both taught classes during the weekend. What makes them both work so well together is the level of support, playfulness, and authenticity that they show to each other and to their students. It makes us all want to be in on their jokes, in on their lives, so that maybe that joy and sincerity can rub off onto one of us. Their classes are well thought out, both in form and in feeling. While Liz tends more towards a theme and how that theme connects to the body and most importantly the soul, Greg chooses personal stories to bring his students peace. Both are so unabashedly honest that you come out of their classes feeling like you learned something revolutionary, namely the notion that if they can offer their naked hearts, so can you.
All the food was made by Greg himself, and it was hard not to eat seconds and thirds of his delicious dishes, like sweet potato and spinach tacos with homemade corn tortillas and three kinds of salsa or vegan raspberry macaroons or jalapeño mozzarella egg cups.
They nourished our bodies, our bellies, and our souls with ease.
At the end of the retreat, one of the women explained her belief that we all chase yoga for one reason only: to learn to intentionally love better. And here, in this place, at this retreat, I'd never heard anything more relevant or more beautiful. May we all intentionally love better. May we all walk through this world with ease.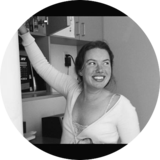 By Fae Leslie Hoffman; All Rights Reserved @2019