Over the holidays, I found myself stealing away to take child's pose. I excused myself to my bedroom, rolled out my yoga mat, and came into child's pose. In a house filled with of friends and family, I was able to find balance and stability from this one pose.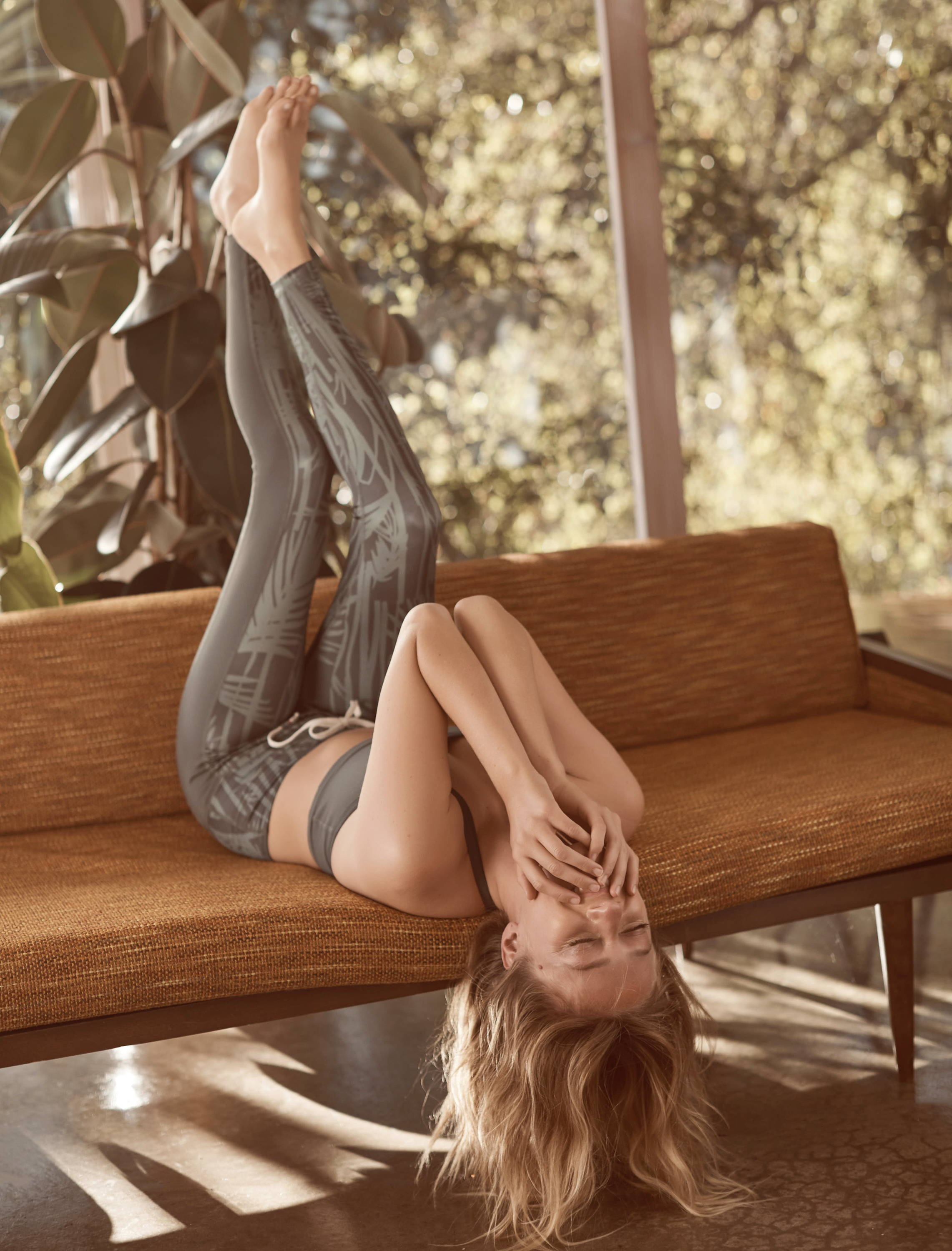 If even for 3 minutes, it grounded me and allowed me to recenter and realign with my true self rather than being in a state of chaos that can accompany the holidays. Yoga can act as a support to your current emotional state, and it can also help transform your emotional state.
Grounding poses are great tools for calming and steadying the mind and body. Some of my favorite grounding poses are: child's pose, easy seated pose, tree pose, triangle pose, and mountain pose. Taking a few breaths in each pose gives you time to center, to breathe, and to pause.
Conversely, yoga poses can awaken both your body and mind. Feeling tired? How about practicing a few heart openers to wake up from the inside out. Your practice can be as simple as clasping your hands behind your back and coming into forward fold. Your hamstrings with lengthen and awaken as your shoulders open at the same time. Taking a few seated twists if you work in front of a computer all day will assist with moving energy up and down your spine.
And lastly, the most effective way I have found to bring myself back into balance is breathwork, or pranayama. My favorite pranayama to practice is "counted breath" or it's sometimes called, "balancing breath." I begin by opening the front of my chest with big shoulder rolls while my shoulder blades move down my spine. Then I place my palms on my thighs for grounding, close my eyes, and count my breath. Inhale 1-2-3-4….Exhale 1-2-3-4. Repeat.
Yoga offers so many tools to help soothe, awaken, balance, and ground through asana practice, meditation, and pranayama. Enjoy yogis!
By Liz Skarvelis; All Rights Reserved @2018