A fast and easy plant-based version of pulled pork sliders
4-6 servings

Jackfruit:
1 16 oz. can of Jackfruit (or use 2 cups fresh, remove rind and cut into chunks that can be shredded)
1 Tbs. Crushed garlic
1 small sweet onion diced
3 Tbs. Olive or grapeseed oil for sautéing
½ bottle of your favorite BBQ sauce, plus more to taste
For more heat, sprinkle on red pepper flakes

Coleslaw:
4 cups shredded red and green cabbage
½ cup shredded carrots
Dressing:
½ cup Vegan mayonnaise
1-2 Tbs maple or agave syrup depending on how sweet you want it
½ small lemon-squeezed
1-2 Tbs of apple cider vinegar
Salt and pepper to taste
1/8 tsp. Celery seed (optional)

Directions:
Shred jackfruit with a fork or by hand so it has a pulled pork texture. Saute in oil with garlic and onion until onion is soft and translucent, about 15 minutes. Pour in BBQ sauce, stirring until completely heated through.
Mix shredded carrots and cabbage with the dressing
Serve on toasted brioche buns top with coleslaw and enjoy!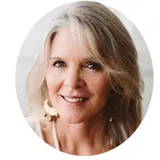 By Julie Bertagna; All Rights Reserved @2020