Although being a young mom was scary at times, I grew up alongside my children in a playful loving way that felt intuitive, trusting and nurturing. Yoga taught me to weave contemplative practices into everyday life, from playtime to story-telling, art and dance. As a yoga teacher, I enjoy sharing mindful movement and social emotional awareness with elementary school children through imagination by playing with body shapes, breath rhythms, choices and laughter. I love seeing science catch up to ancient wisdom and sharing the power of playing yoga.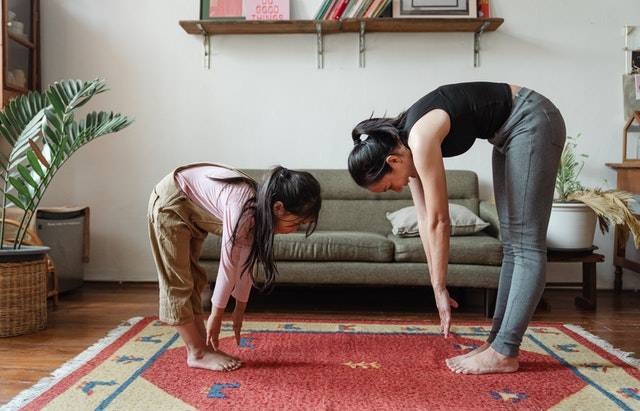 In 2003, The Program Evaluation and Research Collaborative (PERC) at Cal State University's Charter College of Education published research conducted on yoga education and programming at The Accelerated School in South Central Los Angeles.
Findings showed statistical significance for markers in self-esteem, student behavior, physical health and academic performance. After one year of participation, students reported feeling good about themselves. Findings showed a significant negative correlation between student participation in yoga and misbehavior, as measured by school discipline referrals, for both elementary and middle school students. Participation in yoga classes helped improve students' physical health when compared to the school district mean levels. Even academic performance was positively influenced by participation in yoga. This correlation suggests that yoga practice may positively influence academic achievement.
"There has been a strong call to develop new ideas to nurture children's health and wellbeing and increasing interest in how to develop habits of mind and behavior that build resilience in the face of everyday adversity."
- Neuroscience, Molecular Biology, and the Childhood Roots of Health Disparities
Life skills such as distress tolerance, emotional self regulation and conflict resolution are part of the human Emotional Quotient (EQ). Social emotional regulation is a skill that must be learned and children, especially, benefit from gaining self-regulation tools at an early age. Learning about emotions through play rooted in social emotional learning (SEL) strengthens children, families, schools, and communities. Playing yoga is an effective modality that meets these requirements.
I love yoga because it feels like I'm playing. From my first practice, the joyful spirit of play I'd known as a child reawakened in me. Before yoga, I didn't know I could feel as light and free as I'd once felt. For me, yoga is play. Like play, yoga builds self worth by giving a child a sense of their own abilities and to feel good about their effort. Turns out that play matters for children and for everyone. We learn through the power of play. Because like play, yoga is fun, children become absorbed in what they're doing, daring to adventure to the edges of their tolerance with less stress and fear. Yoga playing empowers children to achieve focus, remaining regulated throughout the practice, as they connect with the content and process their work.
When it comes to playing yoga, practices such as meditation, breath awareness, self inquiry, and asana fall under the secularized contemplative practices of mindfulness. From breathing exercises and poses, to games and deep rest, yoga tools support a lifetime of health and well-being. Yoga playing takes into account a deep comprehension of children's physical, mental, social and emotional development with age appropriate lesson plans to foster skills to be able to respond to life in more positive and creative ways.
Let's play yoga.