Among the countless benefits of essential oils, one of the most appealing attributes is the calming atmosphere they can create to inspire feelings of peace and harmony.
The calming nature of Lavender and Vetiver essential oils are great go-to's for easing feelings of tension and promoting soothing, positive feelings.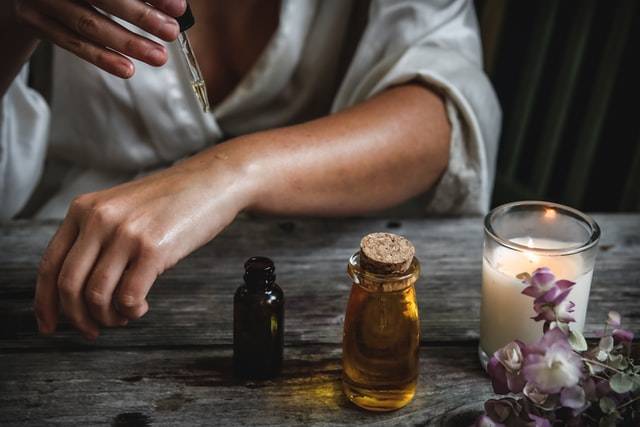 Since the Middle Ages, the Clary Sage plant, Bergamot, Chamomile, and Ylang Ylang flowers have been used for their ability to uplift mood while also offering a calming effect. Using any of these oils alone or as a blend not only invites and comforts, but also provides quick, natural and relaxing benefits anytime you desire to ease feelings of stress, decompress anxiety, to ground, and promote calm.
If you are looking for a blend, doTerra's Adaptiv Calming roll-on blend includes Copaiba, Citrus, Spearmint, Rosemary, and Neroli for an aromatherapy experience that soothes the nervous system.
Essential oils can be applied directly to the inside of your wrists, diffused, or lightly sprayed on your pillow for restful sleep.