"Go into the wild and be small." –Zach Elliott, Now I See
Ever wonder why yoga classes often include ambient nature sounds in the background? The auditory experience is healing indoors and even more magical when combined with actual nature. When you take your practice into the natural world, you connect with something much bigger than yourself.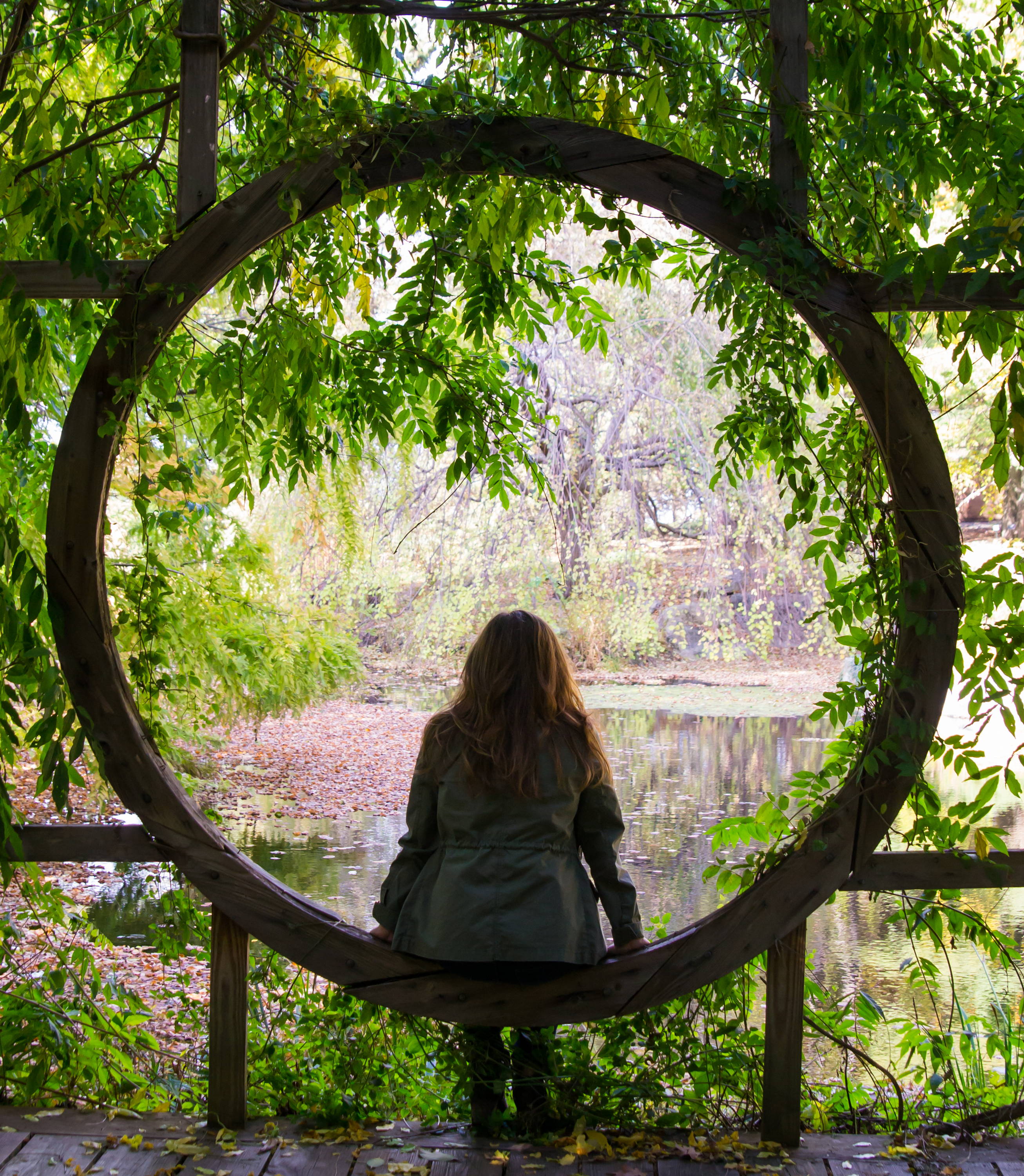 As you close your eyes and find a comfortable seat, tune in to each of the senses, one by one:
Hearing—Take in all of the sounds that surround you. The wind, birds, maybe water nearby…even the man-made ones like cars, planes, and voices.
Touch—Notice where your body makes contact with the ground. Place your hands on the earth and feel its temperature and texture. Know that it supports you and all living things. Feel the breeze or the sun's warmth on your skin and embrace it for what it is.
Smell—Breathe deeply and enjoy the earthy odor of the ground beneath you, the smells put forth by the flowers and trees near you, and possibly those created by humans and animals.
Sight—Open your eyes and take in your surroundings. How do they differ from how you were picturing them with your eyes closed? Take the time to really see the different flower petals, colors of grass, and tree bark. Pick up a leaf and examine the veins and shape, or notice whether the rocks you see are varied in color or mostly the same.
Taste—Sip fresh water or an herbal tea as you absorb your environment and bring your thoughts back to it. Flavors are often more intense outside (hence the popularity of picnics), so eating fresh fruit, vegetables, or nuts outdoors is not only more enjoyable, but it connects you with the place in which they were created.
Outdoor meditation quiets the mind and connects you to the divine force with which we all take part. It's humbling to "be small" and practice gratitude for our place in the world. And so important.
By Heidi Drake; All Rights Reserved @2019