The fall crisp in the air means it's time to bring out chunky sweaters, warming drinks, and spicy scents that seem so right for Autumn. When colorful leaves litter the ground and crunch delightfully beneath our feet, 'tis the season for pom-pom beanies and harvesting the scents of the season.
Integrating essential oils during times of transition, when breezes turn brisk, can boost your emotional resilience, improve mental clarity, and ground your footsteps in the rustling of the present moment.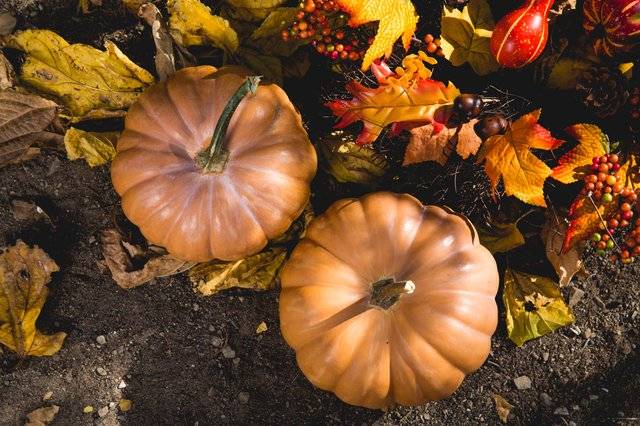 Celebrate the season's zesty warmth with this cozy blend. Diffuse these oils together on windy days and invite an uplifting atmosphere at home. This oil blend captures fall's delicious aromas, notes, and flavors.
Pumpkin Spice & Everything Nice
3 drops Cinnamon Bark

2 drops Bergamot

1 drop Ginger

1 drop Cardamom

1 drop Nutmeg
Fall invites us to go within and make self-care a priority for our physical, mental and emotional health and wellbeing. Cold-weather comfort pampering can mean anything from climbing into your softest pj's, wrapping yourself in your coziest blanket, and sitting in front of a crackling fire. Create a warm welcome for "me time" by infusing autumn with the sweet scents of pumpkin spice.
What oil blends remind you of fall?